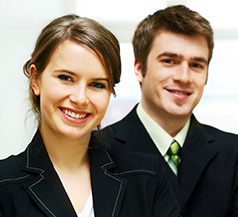 Licensed, Bonded & Insured.
The Water Damage Studio City specializes In Water Damage Restoration, Mold Remediation And All Other Types Of Cleaning Services! Call Us Today For A Complimentary Quote Or For Any Questions You May Have!
Call us Toll Free:
(818) 474-1119
Testimonials
I must say that we were very impressed at the quality of the work completed at our residence. Your staff was professional, polite and pleasure to work with at all times.

Mr. P Donald
Thank you so much for the work you have done for me. Your crews were both efficient and polite. Should I have another disaster, I will definitely call you.

Ms. J Myers
Excellent communication, very competitive pricing. This job was handled in a very professional manner. Good follow-up when the job was completed. Would highly recommend this company.

Mr. V Ericson
Water from outside had drained into my home after a few days of rain. I hired Water Damage Studio City to dry out my home and take care of the cleanup process and am so glad I did. They were very knowledgeable and did outstanding work.

Ms. A Miller
Welcome to Water Damage Studio City!
Mold Remediation and Removal by Water Damage Studio City
It is important to select the right company with the right professionals to conduct your mold remediation and mold testing services. Our Water Damage Studio City mold remediation technicians are the right solution to provide proper removal, air treatment, containment, leak repair, disposal of contaminated building material, anti-fungal treatment and, if requested, restoration of your property in the Studio City area.
Mold Remediation
Water Damage Studio City provides the most professional mold removal and cleanup service in the Industry. We will thoroughly inspect your home of all mold and midew in the most efficient and cost effective manner possible. We are dedicated in providing high quality Mold Remediation.
Signs of Mold
Mold and Mildew can often be seen on walls, carpets, ductwork around a/c units, refrigerator seals and bathroom tiles. Mold can appear as slimy or furry round spots with a discoloration. Mold has a distinct musty odor and indicates the first sign of a growing potential problem.
Health Concerns
If left untreated mold can affect the air quality your loved ones breathe in and lead to respiratory issues. Mold can cause allergic reactions such as asthma, eye, nasal and throat irritation. Some studies have shown that it is important to check for any signs of mold growth inside your home.
Our professional mold removal and remediation services in Studio City include:
Mold Removal and Mold Remediation
Mold Mitigation and Assessment
Mold Inspection and Testing
Leak Detection and Leak Repair
Water Damage Repair
Water Damage Assessment and Mitigation

Black Mold Removal / Toxic Mold Removal
Mold Prevention / Anti-Fungal Treatment
Odor Removal / Deodorization
Air Purification / Filtration
Property Restoration
Mold and Mildew Cleaning / Mold Damage Repair
Guaranteed Service
30-Minute Response Time
Call us if you have an emergency, we are on our way right away.
24/7 Emergency
We are open 24 Hours a day, 7 days a week, for all your emergency needs.
Your One-Stop Source
for residential, commercial, and industrial Water damage restoration and cleanup services.
Insurance
Hassle-free billing. We deal and bill your insurance directly.
Credit Cards Accept