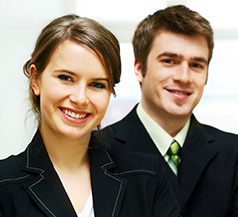 Licensed, Bonded & Insured.
The Water Damage Studio City specializes In Water Damage Restoration, Mold Remediation And All Other Types Of Cleaning Services! Call Us Today For A Complimentary Quote Or For Any Questions You May Have!
Call us Toll Free:
(818) 474-1119
Testimonials
I must say that we were very impressed at the quality of the work completed at our residence. Your staff was professional, polite and pleasure to work with at all times.

Mr. P Donald
Thank you so much for the work you have done for me. Your crews were both efficient and polite. Should I have another disaster, I will definitely call you.

Ms. J Myers
Excellent communication, very competitive pricing. This job was handled in a very professional manner. Good follow-up when the job was completed. Would highly recommend this company.

Mr. V Ericson
Water from outside had drained into my home after a few days of rain. I hired Water Damage Studio City to dry out my home and take care of the cleanup process and am so glad I did. They were very knowledgeable and did outstanding work.

Ms. A Miller
Welcome to Water Damage Studio City!
Water Damage Studio City -
Flood Repair and Restoration in Studio City
Fast response and good technology is the key to successful flood and leak repair, here at Water Damage Studio City we have invested in state of the art tools and equipment to enable us to pump out and dry out your home or business quickly and thoroughly.
When you've been the victim of flooding and water damage, restoration of your property can feel like an overwhelming task. Water damage has the potential to do serious damage to your flooded home, commercial building or even a small office as well as your health and valuables. It's important to act quickly when disaster strikes. We offer only the best emergency water and flood damage restoration services for home owners and businesses 24 hours a day, 365 days a year. Our experienced professionals recognize that water damage disasters strike at any time and we are ready to deal with it promptly.
Standing water is a danger to you and your family, and flood water is the perfect breeding ground for bacteria and other harmful microorganisms. Flood waters contain viruses, mold, and bacteria that can easily become air borne. This, combined with the sewage and toxins in flood waters, makes a dangerous combination.
Even after flood waters recede, the residue left behind contains the same bacteria, viruses, molds and other contaminants. This residue poses a serious threat, however, cleaning up that residue without the proper precautions can cause lung disease and infection from inhaled particles.
Don't put your health at risk by cleaning dangerous particles from your home and carpet, call the professionals. Water Damage Studio City professional equipment and high standards of safety will ensure that you and your family will be safe from the dangers of water damage.
Gallery
Guaranteed Service
30-Minute Response Time
Call us if you have an emergency, we are on our way right away.
24/7 Emergency
We are open 24 Hours a day, 7 days a week, for all your emergency needs.
Your One-Stop Source
for residential, commercial, and industrial Water damage restoration and cleanup services.
Insurance
Hassle-free billing. We deal and bill your insurance directly.
Credit Cards Accept